Ever since I was accepted to Oman, I've received QUITE a few questions about where I'm going, what I'll be doing, and that sort of thing. Here are a few of them answered.
Where exactly is Oman?
It's on the Persian Gulf, and borders Saudia Arabic, the United Arab Emirates, and Yemen.
Why would you want to go there of all places?
I applied for the YES Abroad scholarship, which sends 50 American high school students to countries with significant Muslim populations. Oman is one of the countries, and I was selected and assigned to it.I also have always been very interested in learning Arabic and about Middle Eastern culture, so it was in fact my first choice and I'm very pleased to have received the scholarship to go there!
What will you do in Oman?
I'll attend school and live with a family. I'll participate in daily activities and act as a cultural ambassador from the United States. I'll learn about Omani culture and immerse myself in it. I'll try the food, live in a home, learn Arabic, and basically be an Omani teenager for a year. Part of being a YES scholar is that I also have to bring the American aspect of who I am to the table, and I have to teach people about life as an American. What's in store for me I honestly cannot say now, but I can say that I am more excited than I ever have been before to embark on this adventure of a lifetime!!
Aren't you scared to not know anyone?
First of all, I will know a few people. There are 4 others going to Oman with YES Abroad and I met them in March at the selection event--Jai, Noah, Bailey and Quin :). The 5 of us will have orientations and group events throughout the year.
Otherwise, no, I won't know anyone. For me, that's part of the adventure. I'll get to make new relationships. I'll be forced to, really. And I know that I'll come away from this adventure with a new family. I'll come away with new friends and new tastes for foods that, right now, are completely unknown to me. I'll know a whole new language and the quirks of a whole new culture!
One more thing that really excites me is that I will be able to start from scratch. I won't be the Emma who people have known since Kindergarten, Middle School, Freshman year, last week, whenever. I'll be a new girl who can completely rebuild her image, which I kind of feel excited about. It's a rejuvinating feeling for me. Tear down the walls that defined who I was and rebuild new ones about who I am now and what I have to offer now. And that excites me like crazy. And scares me. A lot.
What about being homesick? Won't you miss your family?
I that that that really goes without saying. I'll be crazy homesick, but it's just 11 months. I'll be strong and pull through it though. Because that's what exchange students do, and I know I've got a strong support net with me.
Will you wear a burqa or other head covering?
I really have no idea right now. It really depends on my host family and what they wish, and if they want me to cover my hair I will! It's all part of the culture, not something I'm doing to convert to a different religion! I won't wear a complete burqa of course, but I think that a hijab is something that I most certainly would don every so often whether to cover up a bad hair day or to visit a mosque. Also, not gonna lie... Omani clothing is gorgeous.
Definitely would not mind wearing that next year, because it's absolutely amazing!!
Where will you be living in Oman?
I'll be in Muscat, the capitol!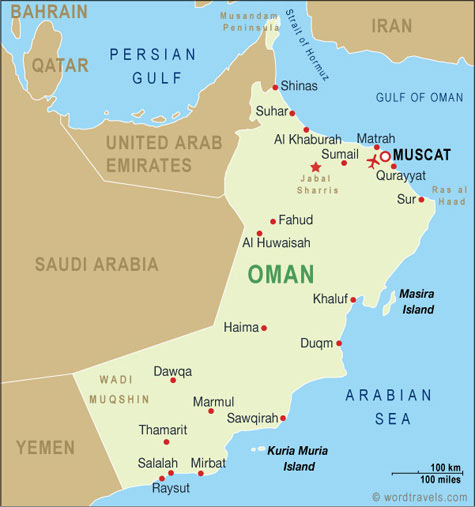 When do you leave? 
Late August or early September, I think! :D
Has Oman been affected by the violence in the Middle East? Are you worried about that?
Yes, there have been a few protests. They have not been on the same scale as other countries, and mostly have been peaceful. I'm not worried because the Sultan seems to be mostly in good favor with his people. It's impossible for the people to be entirely please with their government, and it definitely is not so in America. There were protests in Madison, one hour from my house now and I never felt in danger. People will always have some sort of opposition to government, and nowhere is an exception. So now, I'm not worried :)
What's the weather in Oman like?
HOT. In the summer it can get up to 126 degrees Fahrenheit, not counting the average 60-80% humidity daily! The winter seems to be very nice though, with temperatures in the 70's and 80's! Very nice to me, coming from Wisconsin!
I'll leave you with this... camel racing!